SWEDISH MASSAGE
Swedish Massage
35 - 90 minutes : $35 - $105.00
Therapeutic Swedish Massage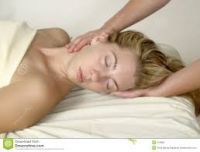 Known as traditional relaxation massage, is the use of moderate / firm pressure on the muscles, in conjunction with long, gliding strokes toward the heart. The main purpose of Swedish massage is to increase the oxygen flow in the blood, while also calming the nervous system. It shortens recovery time from muscular strains and pains. It increases circulation, and stretches the ligaments and tendons keeping them supple and pliable. Swedish massage also stimulates the skin and nervous system and soothes the nerves at the same time. It reduces both emotional and physical stress, and is suggested in a regular program for stress management.
I also use my arms to do deeper work thur out the body. By using body weight the deeper work is done gradual, layer by layer to create a massage that is deep without being painful.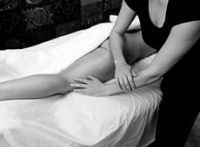 See Add on's to enhance your massage experience.
Massage pricing:
30 mins. $35.
60 mins $70.
90 mins. $105.
Geriatric massage
A form of massage designed to meet the specific needs of the elderly. It helps to improve blood circulation, relieve pain, and also increase range of motion. If you are elderly, geriatric massage can help you maintain and improve your overall health, as well as regain certain physical functions that have been reduced due to aging. In addition, si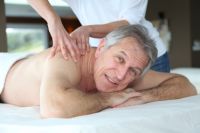 nce the elderly don't typically receive enough physical touch, this massage can also help alleviate symptoms of loneliness or depression.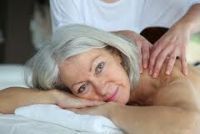 Consider a half hour session if you think an hour would be to long for you.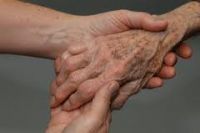 Gift cert. & Massage Packages
2018 Gift certificates available for 30 & 60 minutes. Non-transferrable / Non refundable
Great reasons to give a Swedish Massage, Pregnancy Massage, Toning Facial Massage and Cold Stone therapy for Migraine relief:
Pregnancy, Christmas, Appreciation, Valentine's Day, Easter, Mother's Day, Father's Day, Graduation, Veterans, Teachers, health care providers, Childcare worker, Wedding or baby shower gift, Post baby gift, or just because they need one.
Cost $35.00 for one half hour massage. Half hour sessions are perfect for just working on problem areas.
Cost $70.00 for one hour massage. This includes your legs, feet, back, arms, hands, neck, face and scalp.
Massage Pre-Paid packages. Tranferrable / Non refundable. These packages are great for those of you that get health insurance reimbursement. Massage packages are prepaid massage sessions that can be used yourself or given away as a gift! They are offered in 4, 6 and 10 session packages. Packages are a convenient, affordable way to receive regular massage therapy sessions and to share.
Four 1 hr Swedish Massages for $260.00 (save $20.00)
Six 1 hr Swedish Massages for $360.00 (save $60.00) These specials are good for 18 months from purchase.
Ten 1 hr Swedish Massages for $630.00 (save $70.00) This special is good for 24 months from purchase.
Massage package is transferable. They are not refundable.