COLD STONE THERAPY
COLD STONE THERAPY FOR MIGRAINES:
A natural treatment for headache pain. Stone therapy causes an increase of muscle tone, an increase of the body's stimulation, a decrease of pain and a decrease of inflammation or swelling.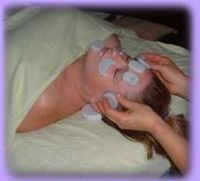 Aromatherapy which historically acknowledges that certain essential oils, either alone or in combination, can produce changes that diminish migraine headache pain.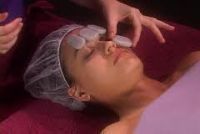 I will use aromatherapy to ascertain what kind of migraine you have.
The four most common are:
1. Food trigger
2. Environment trigger
3. Tension / stress trigger
4. Hormonal imbalance trigger

50 million people a year suffer from headaches and an increasing number want a more natural-yet powerful-way to get relief. The heart of Natural Migraine Solutions is the fusion of custom designed cold marble stones that contour along key headaches sites comfortably and essential oils with combinations developed specifically to counteract the top four headache causes (food, environment, stress and hormones) into a harmonious therapeutic approach for all kinds of headache pain.

You will be encouraged to rest for 10 - 15 minutes after the Cold Stone.
$60. / session-- 45 - 60 minutes
Cold Stone Therapy for Migraine Headaches
© 2011 Kelly Lott Production, LLC
I have had three cold stone therapies thus far for my migraines. I noticed from day one relief of at least 50% after the first treatment and the next morning my headache was completely gone. My second treatment worked much faster and now my third treatment seems to be keeping the migraine at bay.

I highly recommend this treatment for anyone who suffers with migraines. This certainly is a wonderful treatment. Right from when you feel the cold stones applied to your face you start to feel a bit of release. You can feel it working in soothing.

Lindy you are an amazing massage therapist!!! I thank you daily for the clarity, peace, & soothing all my pain!

Cold Stone believer,

SS (12/8/14)